Woodrow for President: A Tail of Voting, Campaigns, and Elections
by

Peter W. Barnes

,  

Cheryl Barnes




Publication Date:

May 21, 2012
by

Little Patriot Press
book source: blog tour
Summary:
Election year is upon us and what better way to teach children about campaigning, voting, and the election process than through Cheryl and Peter Barnes' critically-acclaimed book Woodrow for President!

Featuring Woodrow G. Washingtail, a civic-minded mouse with presidential ambitions, Woodrow for President follows Woodrow as he runs for president of the United Mice of America.

Taking children on a journey from Woodrow's schoolmouse days full of hard work and community service to his time as governor of Moussouri to his bid for president of the United Mice of America, Woodrow for President introduces children to campaigning, elections, volunteering, and more through this fun—and educational—story of one mouse's dream to become the nation's "Big Cheese."

Featuring a contract for voting between parents and kids as well as fun activities such as "find the secret service agent" in every illustration, Woodrow for President is perfect for any child in K-4 who might one day aspire to be the "Commander in Cheese."
Heather's review: If you are looking for a fun interactive way to teach you children about the election process Woodrow For President is a great pick. It takes you from boyhood to presidential election through the life of a tiny little mouse who is a great dad and serves his community. My 8 and 9 year old loved the detail illustrations, especially the one of the White House. We read the rhyming text aloud and learned about the political parties, casting a vote and how ultimately our nation gains a new leader. A resource for educators is included in theback pages in The Tail End. I would recommend it for ages 7 and older as the pages are very descriptive and take a while to work through.
About the Authors: Peter and Cheryl Barnes are the author/illustrator team behind many books featuring animal characters that teach children about history and government, including the bestselling House Mouse, Senate Mouse, which teaches how Congress makes our laws, and Woodrow the White House Mouse, about the White House and the job of the president.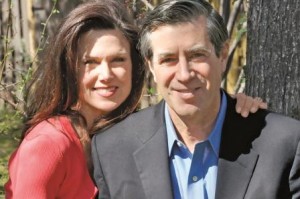 Peter is a journalist and broadcaster who reports on public policy issues in Washington, D.C. Cheryl is an illustrator with a background in architecture. They live in Alexandria, Virginia, have two grown daughters, and are very proud grandparents of Tristan James Joyce.
Thanks so much to TLC tours for choosing us. Click
here
to see all the blog tour stops.